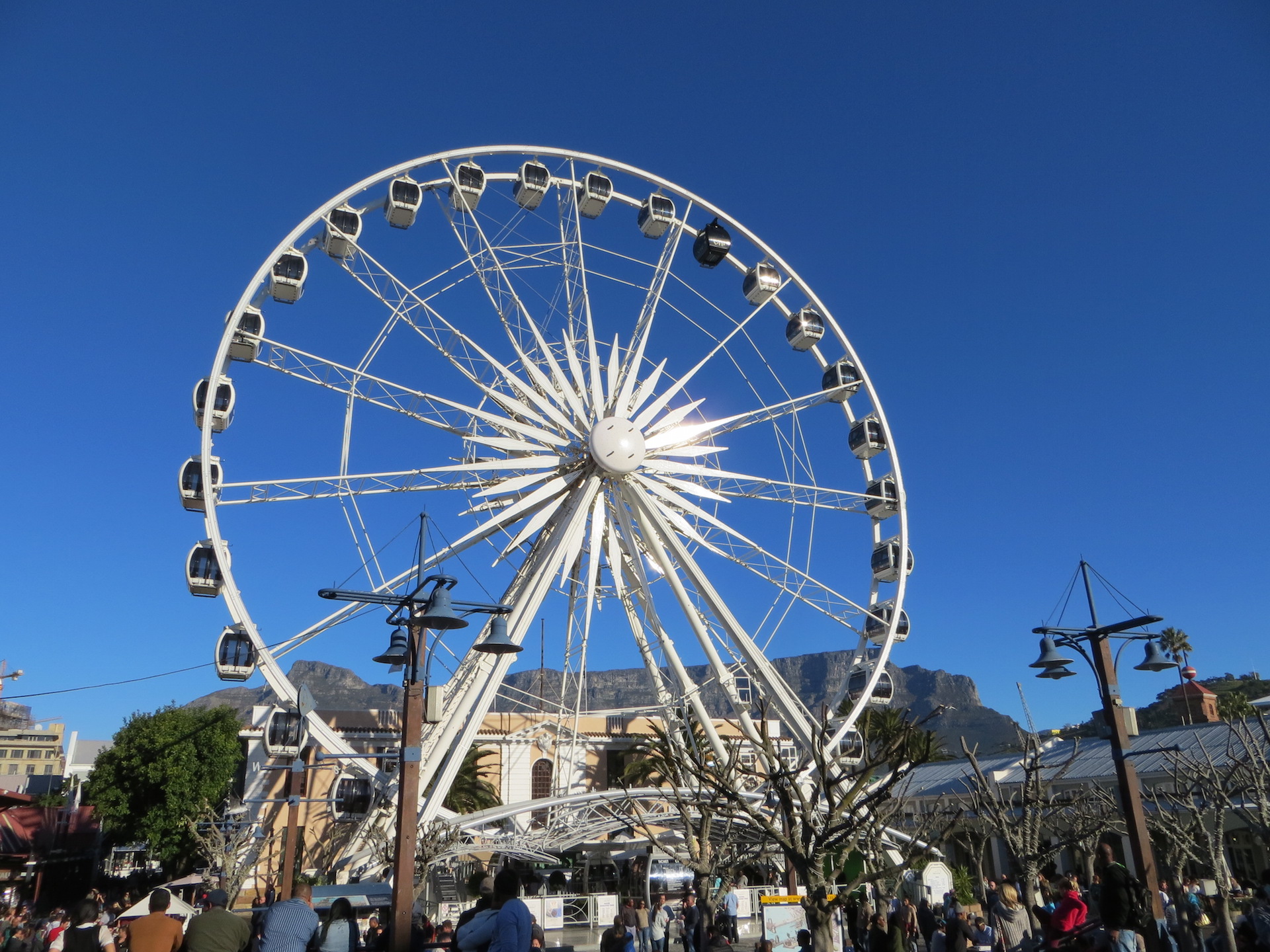 NERD-ALERT: There are a whole bunch of awesome SciPy 2015 presentations online! I really liked these so far (due to good work and good presentation):
On Tuesday, I attended the monthly Helderberg Software Developers and Entrepreneurs meetup, which was a ridiculous amount of fun. As you might be able to see from the meetup page, there are mentions of wrestling. I'm still not sure which of the developer or entrepreneurial components contributed most to this occurrence (I observed, but chose to concentrate on beer and conversation), but my backyard anthropological senses are still tingling.
Sunday was one of those really difficult Winter days, so we spent it in the glorious sun at the V&A Waterfront. The highlight of the day was going up in the Cape Wheel, a beautiful engineering artifact with really stunning views: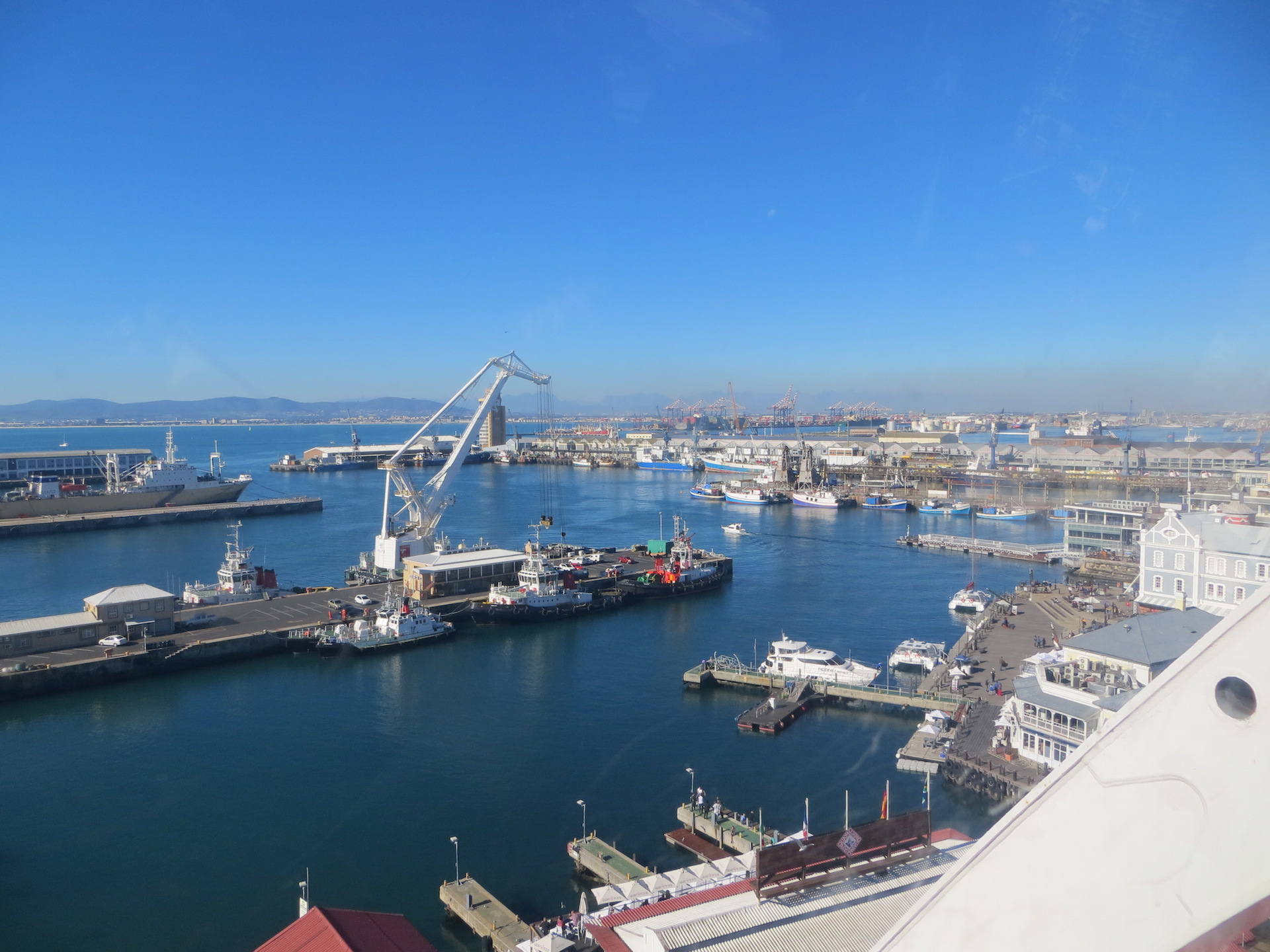 Have a great week peeps!
P.S. If you're on Android, disable auto-downloading of MMSes right now. There's a new hack called stagefreight that's possibly doing the rounds, and it's a real doozy. With just your telephone number, an attacker can send you a specially crafted MMS and with that completely take over your phone (and hence your life) without your knowledge. For now, disable auto-downloading of MMSes. After that, if you receive an MMS, don't touch it!