For the past 2.5 years, I have been helping my friend Prof. Bernhard Preim to write the new Medical Visualization textbook. A crazy number of hours of studying scientific literature (a quick count in the bbl file yields 1880 cited references!!), trying to fit everything into a coherent conceptual framework and then trying to write all of it down as a more or less readable story has finally led to more than 1000 pages of Medical Visualization reading pleasure.
It looks like this: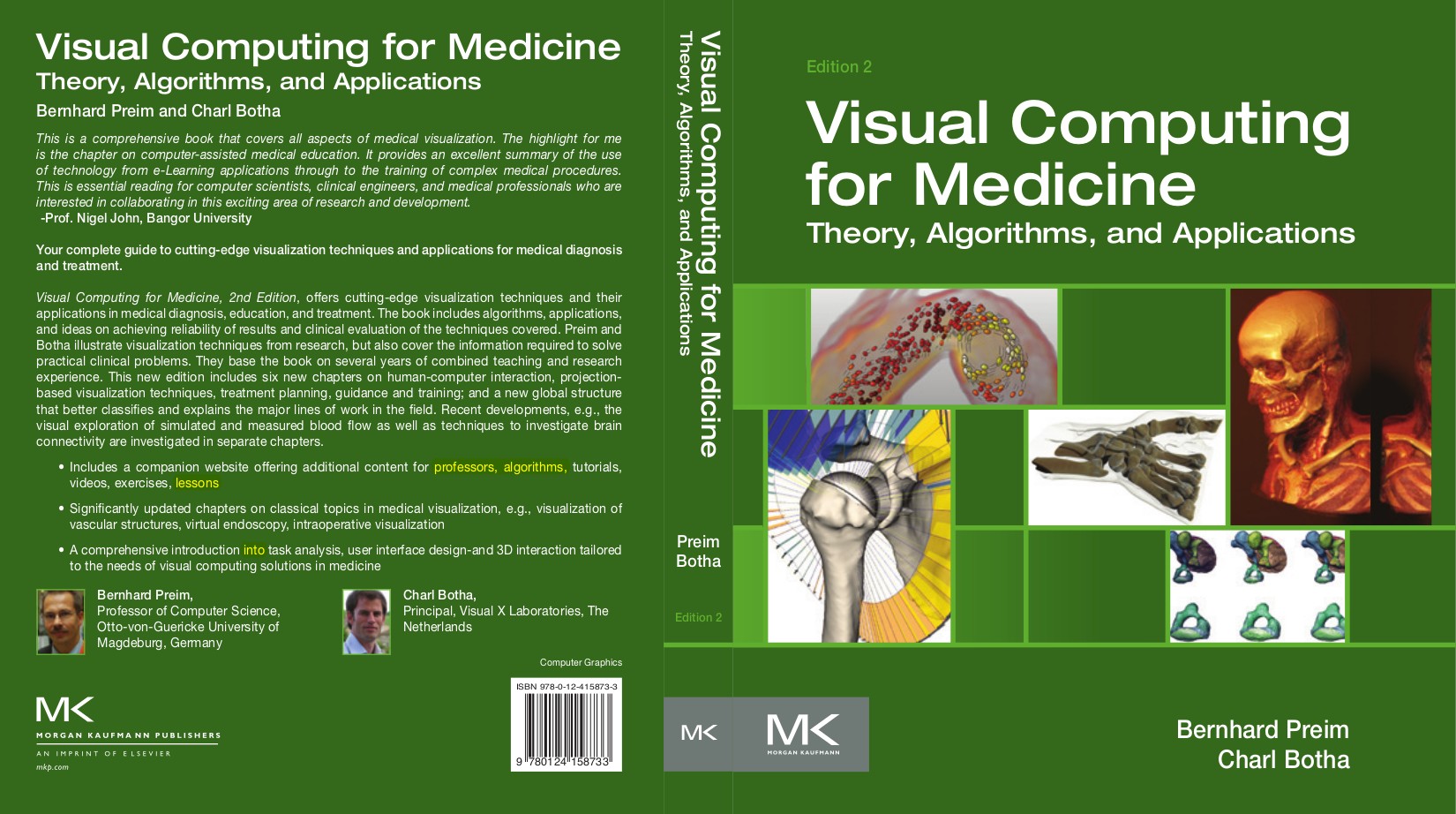 The title has been changed to Visual Computing for Medicine to reflect the significant rework, and also the broader treatment of the field. The book itself is 836 pages with hundreds of colour figures. Five chapters (190+ pages) are available exclusively online, free to download.
Go to the book website (run by us) to read more about the contents of the book, and to find out where you can get your very own copy!
P.S. It was a huge pleasure working on the book together with Bernhard. (We've been collaborating quite intensively since the end of 2007 somewhere, when we started setting up the Eurographics Workshops on Visual Computing for Biology and Medicine, which have since then been held in 2008, 2010, 2012 and will be held again in 2014 in Vienna.) Just for the record, he definitely put a great deal more work into the book than I did. The exact ratio will remain our secret.