There's a really big dude with a cowbell dancing around in my head:
My life seems to be just full of cowbell at the moment. During the coming months, more will be revealed. During the past weeks, the following things seemed mention-worthy at the time: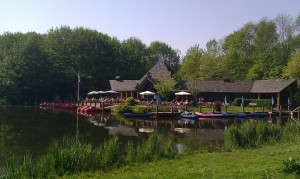 The fabulous Knus in the Delftse Hout.
That's about it for the mentionables. It seems that the good weather has a significant effect on the frequency and length of my blog posts, which I interpret as a positive sign. What's not so positive, is that I really like this helmet (found via engadget):
This is a really pretty helmet.