Part of this post, looking back on week 16 of 2010, was produced in a (I wish I could say speeding) train with my aging Nokia E71 tethered (by bluetooth) to my netbook. The T-Mobile unlimited mobile internet package is unfortunately still limited to 384 Kbit/s (see my speedtest.net results), but I'm attached to it for its reasonable policy on internet use outside of NL.
In any case, during the past week I enjoyed 14 hours of meetings and completed 22 GTD tasks spread over 11 projects. I also tasted fresh lamp-post for the first time, and it was delicious: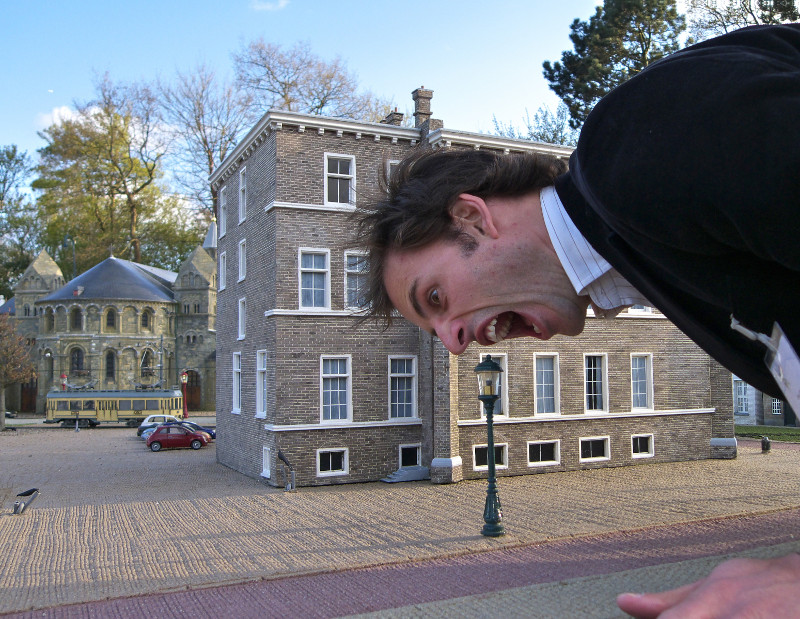 The occasion for my Lilliputian culinary adventure was Peter Krekel's participation in the Baby Tycoon entrepreneurship competition semi-finals with his start-up, Clinical Graphics. After an absolutely killer presentation, Clinical Graphics and one other of the top-notch contestants were selected to go through to the finals.  Read all about it in the CG press release.
In a move completely surprising even myself, I have nothing more to say.  There's currently some hectic pre-storm quiet which I have to appreciate…